8 Must Know Hong Kong Travel Tips
Tips for Places to Go
1) Don't Treat Hong Kong Like a Typical Layover City
The very busy airport that can be used for interesting layovers. But the small region has an outstanding diverse range of places to explore. The hiking is unusually good for the region, and the beaches, surfing, swimming are worth several days. There are some of Asia's best restaurants, tallest buildings, best malls, and best museums.
2) Don't Spend All Your Time in Kowloon and Hong Kong Island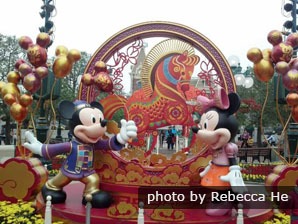 Hong Kong Disneyland Resort
Most visitors first head for Tsim Sha Tsui, Victoria Harbor, and Central, but many islands have a diverse range of environments you could experience.
For first-time visitors, exploring these main outlying islands that are 30 to 60 minutes away would be enjoyable and quite different than staying in the urban areas. If you have a few extra days after visiting the sites in the main areas, taking trips out to the islands can be a contrast that is refreshing, relaxing and even more enjoyable.
3) Don't Forget Considering Going to These Top Places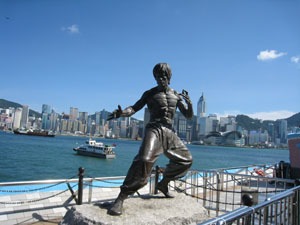 Avenue of Stars
"300" height="225″ />Most foreign tourists will enjoy these quintessential Hong Kong experiences. They'll be places you'll remember fondly probably years from now.
Shopping Tips
5) Don't Only Shop in the Malls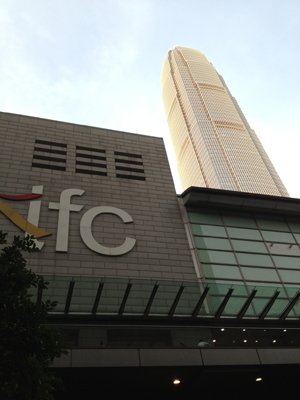 The IFC mall is one of the most popular
Hong Kong's reputation as a "shopper's paradise" stems partly from the great luxury malls that cover city blocks and Hong Kong's low or no taxes and tariffs. However, products are marked up because of the high overhead, so prices and selection might not be much better than your local luxury mall at home.
Harbour City Mall and IFC Mall are fine if you have millions to spend. CityGate Outlets Mall on the other hand is known for bargains on brand name products, but actually better prices for equivalent products can be found in the bargain shopping areas such as Mong Kok. The shopping streets contain hundreds small stores that offer bargains, but beware shopper.
For higher end products there are boutiques such as 45R and Kapok in the Star Street area. PMQ in Central has myriad locally designed apparel, home products, and jewelry boutiques.
6) Don't Forgot To Bargain
Haggling is expected in the popular shopping streets. Try to bargain down and compare prices with nearby stores. There is no bargaining in supermarkets and department stores where they use bar code scanners.
Transportation Tips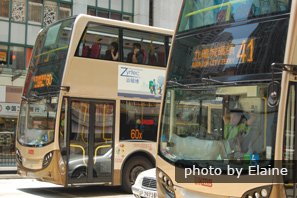 Hong Kong buses are good for sightseeing
7) Don't Only Take the MTR or Taxis
Taking the local buses are often quicker than taking the MTR for short distance hops in favorite tourist areas such Tsim Sha Tsui, Central, and Admiralty. They are much cheaper and often quicker than taking taxis.
Buses 6 and 7 that run along Nathan Road from Victoria Harbor are especially useful for short trips along the main shopping street. Bus 15 that runs between Central pier and Victoria Peak is an essential tourist bus.
Learn about MTR and Tram Tours>>
8) Don't Avoid the Ferries
If you not familiar with taking passenger ferries, you might not consider riding one to Lantau or across Victoria Harbor. If you take the subway or taxi instead, you'll miss a wonderful boating experience. The ferries, especially the slow ferries, provide tourists with wonderful scenery and a memorable experience for quite inexpensive fares. The Star Ferry in particular gives photographers with good angles of the harbor and the tall buildings.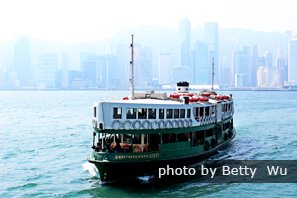 The Star Ferry
9) Don't Only Look Left!
It is especially the Americans who get into trouble with this one. The traffic, especially the buses, speed frighteningly fast by new American tourists on the narrow streets, and they GO THE WRONG WAY. It is only when there is a scary near miss that many Americans start to beware of the traffic.
Be safe, stand away from the road, and look both ways before crossinguntil you get used to the difference. This might take weeks. Because the wide buses have little space to maneuver, they often brush up close to the curb.
10) Don't Forget To Buy an Octopus Card
If you are going to be using the quick, clean, and economical MTR to get around a lot, getting one of these little cards can save you even more time and make travel more convenient. You can buy these little plastic debit cards at a metro station ticket office or machine or at the ferry ticket offices in Central and add as much as you need. You can return these for a full refund of the 50 HKD price and any unused cash at these same stations and ticket offices.
11) Don't Smoke on Public Transportation
Hong Kong forbids smoking cigarettes and cigars on public buses, the MTR, and the ferries. The fine you get might be 5,000 HKD (about 800 USD).
Tips for Tourist Safety, Convenience, Happiness
12) Don't Deal With Touts in Tsim Sha Tsui Except for Cheap Hotels
You might be surprised by the blusterous fellows lining the southernmost part of Nathan Road near Chung King Mansions. Most of the mainly South Asian guys are touting for hotels in Chung King, and most of them actually are useful for quickly finding a empty room in the confusing warren of hotels in the huge building. But for best results, check several different hotels.
But many touts are on the lookout for tourists to try to sell watches, clothes, etc. It is best to avoid things.
13) Don't Stay in Chung King or Similar Cheap Hotel Buildings
If you need to save money, they are on option, but if you can afford it, stay out of those places unless you simply want to explore the underside of the third world. They are interesting places, but bugs, dirt, trash, theft, scams, rudeness, and sometimes violence are drawbacks to an enjoyable stay in Hong Kong. If you are in Tsim Sha Tsui, a good relatively low priced hotel is the classy YMCA near Chung King with harbor view rooms and lots of good facilities.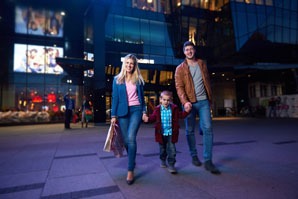 Shopping
14) Don't Go to Crowded Shopping Areas on Weekends and Holidays
The milling crowds of Mainlanders and locals are best avoided at places such as the popular Ladies Market and the adjacent streets in Mong Kok. The popular areas are fine to browse and explore during the weekdays when the Chinese are home, the locals are working and the youth are in school. You'll have a more enjoyable time without the crowding and probably find better bargains too.
But it is no fun competing for with them when they fill the streets, shops, and restaurants. You might feel claustrophobic and quickly feel tired.
15) Don't Just Pack T-shirts and Shorts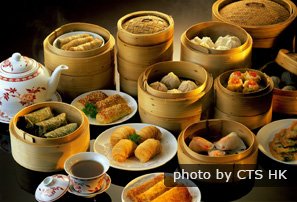 Dim sum is a tourist favorite, but many international cuisines are available
If you want to experience the fine dining in the best restaurants or hang out in ritzy hotels and malls, bring something more appropriate. Chinese in particular consider dressing appropriately to be important. You might not be allowed in otherwise.
16) Don't Only Eat Chinese Food
Cantonese food is delicious and appreciated around the world, but Hong Kong also has excellent restaurants serving Japanese, French, English, American, South Asian and even African food. The many different kinds of restaurants opened by expats from all over the world give you a chance to enjoy a variety of cuisines. Few places in the world have such a diversity of restaurants.